Advanced Integration Group, Inc. is a fiscally sound corporation with experience and capabilities in all areas of the controls industry, as well as technical staffing and technical product sales. Our engineering team has a diverse background with experience on most major control and automation platforms. We provide turn-key systems, equipment integration, and on-site start-up and installation support on domestic and international projects.
Our staffing division, Advanced Technical Staffing (ATS), provides clients with a wide range of qualified personnel from engineers and construction managers to inspection technicians and designers, handling everything from engineering design to system implementation. Advanced Technical Products (ATP) has a team of sales engineers, knowledgeable of controls and automation systems, and their applications.
AIG provides services to federal, state, and local governments; private sector corporations; non-profit organizations and institutions; and multiple industries. We oversee large projects, as well as day-to-day engineering, construction, and maintenance activities.
AIG's Engineering Services Include: Control Systems Design and Implementation; PLC; SCADA; DCS; HMI Programming; Retrofit Project Design and Implementation; Start-Up and Commissioning; Field Service Engineering; Scheduled Servicing; CAD Design and Documentation; and Panel Design and Fabrication in our UL508A Certified panel shop.
AIG's Consulting Staff Include: I&C Engineers, Electrical Engineers, Mechanical Engineers, Civil and Structural Engineers, Process Engineers, Software Engineers, Database Developers, SCADA Developers, Network Engineers and Administrators, Helpdesk Personnel, CAD Designers (all disciplines), Field Service Engineers, Technicians, and Project Managers. All staff are OSHA certified along with completion of the US Army Corps of Engineers' (USACE) Construction Quality Management (CQM) for contractors.
Advanced Integration Group is a certified Woman-Owned Disadvantaged Business (W-DBE) within PAUCP and PA-DGS along with other DOT agencies in multiple states. AIG is self-certified with the SBA as a WOSB and EDWOSB enterprise, and a graduate of the US Small Business Administration's (SBA) 8(a) Business Development Program.
AIG is a founding member of the Control Systems Integrators Association (CSIA).
AIG is an IsNetworld Approved Contractor.
AIG is Listed on IndustryNet.
AIG is an Approved P5 Level 1 System Integrators, Traffic Accommodations and Control Subcontractor with PennDOT Business Partner ID 000641.
Advanced Integration Group has extensive experience as both a prime and sub contractor. We have completed multi-million dollar projects, utilizing our 7,500 square foot facility in Robinson Township, PA. Specifically, we have provided services to the following entities: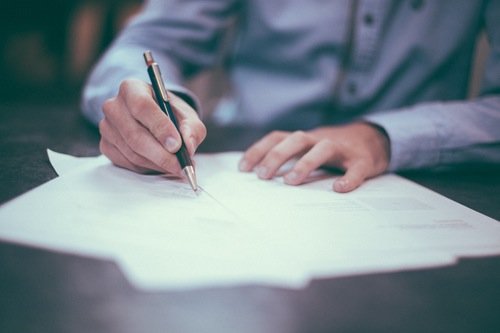 US Army Corps of Engineers (USACE)
General Services Administration (GSA)
NASA
Metropolitan Transit Authority (MTA)
Naval Facilites Engineering Command (NAVFAC)
US Air Force
US Navy
US Marine Corp
VA Pittsburgh Healthcare System
Bettis Atomic Power Laboratory
Port Authority of Allegheny Country
University of Pittsburgh
ALCOSAN
Pennsylvania DOT
Maryland DOT
Virginia DOT
Lawrence County, PA
Allegheny County, PA
City of Pittsburgh, PA
NETL

Worthington Industries
ATI
Alcoa
Emerson Process Management
American Electric Power
Equipment and Controls, Inc.
PPG
SMS Group
Michael Baker International
Symbol Technologies
Bayer
Highmark
US Steel
Bombardier Transportation
Honeywell
Wellington Power
Duke Energy
Dynegy
Siemens Energy
Siemens Transportation
MEPPI
Thales
Ansaldo-STS
Products Available Through AIG